Logistics IT
Are your warehouse management and material flow control still up to date? Can you significantly increase your productivity by making adjustments or implementing a new system?
Logistics IT is always a key component in our warehouse projects. As a logistics consultancy, we have acquired in-depth knowledge of warehouse management systems (WMS) and material flow systems (MFS) over the years. We will be glad to apply our expertise independently of manufacturers or software providers for your benefit.
We analyze your warehouse processes and look at whether your logistics IT is optimally coordinated with them. As a result, we show you how warehouse optimizations can be achieved through system modifications or a new system.
We develop a new IT concept for your logistics together with you. We define the system requirements for warehouse and material flow management. We do this by factoring in your challenges of tomorrow and beyond, and adapting the processes accordingly. In combination with the latest technologies, we ensure a long service life of your systems ensure a high ROI.
We will be glad to preselect suitable software providers for you, handle the tendering and negotiation and provide support during implementation until go-live of your new system.
What we can do for you specifically:
Develop future-oriented IT concepts
Identification and assessment of areas of improvement
Process-based specification of the IT requirements
Tendering and awarding of WMS and MFS
Assistance in the preparation of IT supplier requirement specification and project management
We are your partner for a future-oriented Logistics IT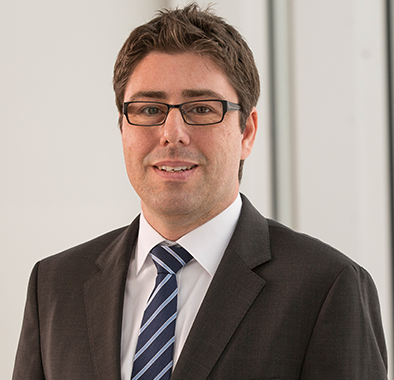 Marco Krämer
Managing Director