TIM INTRALOG. GmbH is committed to protecting the privacy of visitors to its website. The following describes how information about you is processed. TIM INTRALOG. GmbH is committed to protecting the privacy of visitors to its website. The following describes how data concerning you will be processed.
What is personal data?
The new General Data Protection Regulation (GDPR) defines in Article 4 Paragraph 1 GDPR in the definitions what is meant by personal data:
"any information relating to an identified or identifiable natural person (hereinafter referred to as the "data subject"); an identifiable natural person is one who can be identified, directly or indirectly, in particular by reference to an identifier such as a name, an identification number, location data, an online identifier or to one or more factors specific to the physical, physiological, genetic, mental, economic, cultural or social identity of that natural person; […]."
Cookies
We use cookies. Cookies do not harm your computer and do not contain any viruses. Cookies help make our website more user-friendly, efficient, and secure. Cookies are small text files that are stored on your computer and saved by your browser.
Most of the cookies we use are so-called "session cookies." They are automatically deleted after your visit. Other cookies remain in your device's memory until you delete them. These cookies make it possible to recognize your browser when you next visit the site.
You can configure your browser to inform you about the use of cookies so that you can decide on a case-by-case basis whether to accept or reject a cookie. Alternatively, your browser can be configured to automatically accept cookies under certain conditions or to always reject them, or to automatically delete cookies when closing your browser. Disabling cookies may limit the functionality of this website.
Server log files
The website provider automatically collects and stores information that your browser automatically transmits to us in "server log files". These are:
Browser type and browser version
Operating system used
Referrer URL
Host name of the accessing computer
Time of the server request
IP address
These data will not be combined with data from other sources.
The basis for data processing is Art. 6 (1) (f) GDPR, which allows the processing of data to fulfill a contract or for measures preliminary to a contract.
Google Analytics
This website uses Google Analytics, a web analytics service provided by Google, Inc. ("Google"). Google Analytics uses "cookies", which are text files placed on your computer, to help the website analyze how users use the site. The information generated by the cookie about your use of the website (including your IP address) will be transmitted to and stored by Google on servers in the United States.
In case of activation of the IP anonymization, Google will truncate/anonymize the last octet of the IP address for Member States of the European Union as well as for other parties to the Agreement on the European Economic Area. Only in exceptional cases, the full IP address is sent to and shortened by Google servers in the USA. On behalf of the website provider Google will use this information for the purpose of evaluating your use of the website, compiling reports on website activity for website operators and providing other services relating to website activity and internet usage to the website provider. Google will not associate your IP address with any other data held by Google.
You may refuse the use of cookies by selecting the appropriate settings on your browser. However, please note that if you do this, you may not be able to use the full functionality of this website. Furthermore you can prevent Google's collection and use of data (cookies and IP address) by downloading and installing the browser plug-in available under https://tools.google.com/dlpage/gaoptout?hl=en-US. You can refuse the use of Google Analytics by clicking on the following link. An opt-out cookie will be set on the computer, which prevents the future collection of your data when visiting this website.
Further information concerning the terms and conditions of use and data privacy can be found at https://www.google.com/analytics/terms/us.html or at https://www.google.de/intl/en_us/policies/.
Google Tag Manager
We use on our website "Google Tag Manager", a service provided by Google Ireland Limited, Google Building Gordon House, Barrow St, Dublin 4, Ireland (hereinafter referred to as "Google"). Google Tag Manager enables us as marketers to manage website tags through a single interface. The Google Tag Manager tool, which implements the tags, is a cookie-less domain and does not collect any personal data itself. Google Tag Manager is responsible for triggering other tags that may collect data. Google Tag Manager does not access this data. If deactivation is made at the domain or cookie level, it will remain in effect for all tracking tags implemented with Google Tag Manager.
Third party information: Google Ireland Limited, Google Building Gordon House, Barrow St, Dublin 4, Ireland
You can find further information on data protection on the following Google websites:
Privacy policy: https://policies.google.com/privacy?hl=de&gl=de
FAQ Google Tag Manager: https://www.google.com/intl/de/tagmanager/faq.html
Terms of Use Google Tag Manager: https://www.google.com/intl/de/tagmanager/use-policy.html
Google Web Fonts
We use on our website "Google Web Fonts", a service provided by Google Ireland Limited, Google Building Gordon House, Barrow St, Dublin 4, Ireland (hereinafter referred to as "Google"). Google Web Fonts enables us to use external fonts, so-called Google Fonts. For this purpose, the required Google font is loaded from your web browser into the browser cache when you access our website. This is necessary so that your browser can display our texts in a visually improved way. If your browser does not support this function, a standard font from your computer will be used for display. The integration of these web fonts is done by a server call, usually at a Google server in the USA. This tells the server which of our web pages you have visited. The IP address of the browser of your end device is also saved by Google. We have no influence on the scope and further use of the data collected and processed by Google through the use of Google Web Fonts.
We use Google Web Fonts for optimization purposes, in particular to improve the use of our website for you and to make its design more user-friendly. This is also our legitimate interest in the processing of the above data by the third party provider. The legal basis is Art. 6 para. 1 p. 1 lit. f) DSGVO.
Information of the third party provider: Google Ireland Limited, Google Building Gordon House, Barrow St, Dublin 4, Ireland
For more information on data protection, please refer to Google's privacy policy: https://policies.google.com/privacy?hl=de&gl=de
Further information about Google Web Fonts can be found at: https://fonts.google.com/, https://developers.google.com/fonts/faq?hl=de-DE&csw=1 and https://www.google.com/fonts#AboutPlace:about
Hotjar
We use "Hotjar" on our website, a web analytics service provided by Hotjar Ltd, Level 2, St Julian's Business Centre, 3, Elia Zammit Street, St Julian's STJ 1000, Malta (hereinafter referred to as: "Hotjar"). Hotjar uses, among other things, cookies, i.e. small text files that are stored locally in the cache of your web browser on your end device and that enable an analysis of the use of our website, as well as a so-called tracking code. The cookies used by Hotjar are stored on your end device for varying lengths of time, sometimes only during your visit, sometimes 365 days. The information collected in this way is transmitted to Hotjar on a server in Ireland and stored there. The following information is collected by the tracking code:
Device dependent data collected by your end device and web browser:
IP address of your device (collected and stored in an anonymous format)
E-mail address including your first and last name, if you have provided it to us via our website
Screen size of your end device
Device type and browser information
Geographic data (country only)
Language used to display our website
User Interactions
Mouse commands (movement, position and clicks)Keyboard input
Log data, which is automatically used by our server when using Hotjar:
Referring domain
Visited websites
Geographic data (country only)
Language used to display our website
Date and time of access
Hotjar uses this information to evaluate your use of our website, to create reports on the use of our website, and to provide other services in connection with the evaluation of our website. Hotjar also uses the services of third parties (e.g. Google Analytics and Optimizely). These third parties may store or otherwise process information that your browser transmits when you visit our website (possibly also the IP address).
We use Hotjar for the purpose of analyzing the use of our website and continuously improving individual functions and offers as well as the user experience. By statistically evaluating user behavior, we can improve our offer and make it more interesting for you as a user. This is also our legitimate interest in the processing of the above data by the third party provider. The legal basis is Art. 6 para. 1 p. 1 lit. f) DSGVO.
You can prevent the installation of cookies by deleting existing cookies and deactivating the storage of cookies in the settings of your web browser. Please note that in this case you may not be able to use all the functions of our website to their full extent. You can also prevent the collection of data by Hotjar by setting an opt-out cookie on the following linked website: https://www.hotjar.com/legal/compliance/opt-out. Please note that this setting will be deleted when you delete your cookies.
Third Party Information: Hotjar Ltd, Level 2, St Julian's Business Centre, 3, Elia Zammit Street, St Julian's STJ 1000, Malta. For more information about Hotjar's use of your information, how to opt-out, opt-in, and privacy, please visit Hotjar's website at https://www.hotjar.com/legal/policies/privacy
Newsletter
If you have expressly agreed to this in accordance with Art. 6 Para. 1 S. 1 lit. a DSGVO via our corresponding form, we will use your e-mail address to send you our newsletter on a regular basis.
We use the so-called Double-opt-in procedure (DOI) to register for our newsletter. This means that after your registration, we will send you an e-mail to the e-mail address provided, in which we ask you to confirm the sending of the newsletter by means of a confirmation link. If you do not confirm your registration, your information will be blocked and automatically deleted after 1 month. In addition, we store your IP address and the time of registration and confirmation. The purpose of this procedure is to be able to prove your registration and to clarify a possible misuse of your personal data.
You can revoke your consent to receive the newsletter at any time and unsubscribe from the newsletter. You can revoke your consent by clicking on the link provided in each newsletter e-mail or by sending an e-mail to info@timintralog.com.
We would like to point out that we evaluate your user behavior when sending the newsletter. For this evaluation, the e-mails sent contain so-called web beacons or tracking pixels, which are one-pixel image files stored on our website. For the analysis we link the user profile and the web beacons with your e-mail address and an individual ID. Links received in the newsletter also contain this ID. We use the data thus obtained to create a user profile in order to tailor the newsletter to your individual interests. We record when you read our newsletters, which links you click in them and deduce your personal interests. We link this data to actions you take on our website.
You can object to this tracking at any time by clicking on the separate unsubscribe link provided in each newsletter e-mail or by informing us via another contact channel. The information is stored as long as you have subscribed to the newsletter. After you unsubscribe, we store the data purely statistically and anonymously.
Contact form
If you send us inquiries via the contact form, your details from the inquiry form, including the contact data you provide there, will be stored by us for the purpose of processing the inquiry and in the event of follow-up questions. We will not pass on this data without your consent.
The processing of the data entered in the contact form is thus exclusively based on your consent (Art. 6 para. 1 lit. a DSGVO). You can revoke this consent at any time. For this purpose, an informal communication by e-mail to us is sufficient. The legality of the data processing operations carried out up to the point of revocation remains unaffected by the revocation.
The data entered by you in the contact form will remain with us until you request us to delete it, revoke your consent for storage or the purpose for which the data was stored no longer applies (e.g. after your request has been processed). Mandatory legal provisions – in particular retention periods – remain unaffected.
Online application
If you decide to apply online via the website, thank you. This will facilitate and accelerate the processing of your application.
If your application refers to a specific job advertisement, we will store your application data beyond the conclusion of the application procedure for this position only to the extent necessary to protect our legitimate interests or with your consent. The same applies to unsolicited applications after comparing your desired position and your qualification profile with our job offers.
Your application data will be used exclusively for internal application procedures and for internal group reporting purposes. Your application data will not be used for any other purpose or passed on to third parties.
Rights of the data subject
Given below is information on your rights in connection with your personal data:
According to Art. 15 GDPR, you may request information about your personal data processed by us. In particular, you can provide information on the processing purposes, the category of personal data, the categories of recipients to whom your data has been disclosed, the planned retention period, the right to rectification, deletion, limitation of processing or opposition, the existence of a right to complain, the source of the data, if not collected from us, and the existence of automated decision-making including profiling and, where appropriate, meaningful information about the details
According to Art. 16 GDPR you can immediately demand the correction of incorrect or complete personal data stored with us;
In accordance with Art. 17 GDPR you may also request the deletion of your personal data stored by us, unless such processing is for the exercise of the right to freedom of expression and information, for the fulfilment of a legal obligation, for reasons of public interest or for assertion, exercise or defence of legal claims is required;
In accordance with Art. 18 GDPR you are entitled to request the limitation of processing of your personal data, as far as the accuracy of your data is disputed, the processing is unlawful, but you decline the deletion of such data and we no longer require the data, however you require the data for the assertion, exercise or defence of legal claims or if you have objected to the data processing in accordance with Art. 21 GDPR (see section 8);
In accordance with Art. 20 GDPR, you may receive your personal data provided to us in a structured, standard and machine-readable format or require it to be forwarded to another data controller;
In accordance with Art. 7 Para. 3 GDPR you can revoke your consent previously given to us at any time. As a result, we are not permitted to continue the data processing based on this consent for the future and
In accordance with Art. 77 GDPR you can complain to a supervisory authority. You are normally permitted to contact the supervisory authority of your usual place of residence or workplace or our registered Office.
Revocation of your consent to the processing of your data
Many data processing operations are only possible with your express consent. You may revoke your consent at any time with future effect. An informal email making this request is sufficient. The data processed before we receive your request may still be legally processed.
Right to file complaints with regulatory authorities
If there has been a breach of data protection legislation, the person affected may file a complaint with the competent regulatory authorities. The competent regulatory authority for matters related to data protection legislation is the data protection officer of the German state in which our company is headquartered. A list of data protection officers and their contact details can be found at the following link: https://www.bfdi.bund.de/DE/Infothek/Anschriften_Links/anschriften_links-node.html.
Limitation of liability
TIM INTRALOG. GmbH has created the content of this site with the utmost care. However, TIM INTRALOG. is not responsible for the accuracy, completeness and timeliness of the content. The use of the contents is at the user's own risk. Named contributions reflect the opinion of the author and not necessarily the opinion of the provider. By using the provider's website no contractual agreement between the user and the provider materializes.
External links
This site contains links to third party websites ("external links"). These sites are the sole responsibility of the respective operator. TIM INTRALOG. GmbH has checked the foreign content for possible legal violations at the first-time linking stage. At this time, no infringements were found. However, TIM INTRALOG. GmbH has no influence on the future design and the future content of the linked websites. The inclusion of external links does not mean that the provider adopts the reference or link content for its own purpose. A permanent control of external links without concrete evidence of violations is not reasonable for the TIM INTRALOG. GmbH. With knowledge of infringements, such external links will be deleted immediately.
Copyright & ancillary rights
The information published on this website is subject to German copyright and ancillary rights. Any use not permitted under German copyright and ancillary rights, requires the prior written consent of TIM INTRALOG. GmbH. This applies in particular to copying, editing, translation, storage, processing or reproduction of content in databases or other electronic media and systems. The unauthorized reproduction or distribution of content or complete pages is not permitted. The presentation of this website in external frames is only allowed with a written permission.
Safety
TIM INTRALOG. GmbH takes all necessary technical and organizational security measures to protect your personal data from loss and misuse. Your data is stored in a secure operating environment that is not accessible to the public.
Up-to-datedness and changes to this privacy policy
This privacy policy is currently valid and is dated the status of May 2018, and is based on GDPR. As a result of ongoing development of our website and other information offerings, or due to modified legal or official requirements, it may be necessary to change this privacy policy. The current privacy policy can be viewed by you at any time on the Website.
Notice concerning the party responsible for this Website
The party responsible for processing data on this website is:
TIM INTRALOG.
TIM INTRALOG. GmbH
L13, 3-4
D-68161 Mannheim
Tel.: +49 (0)621 490855-0
E-Mail : info@timintralog.com
Data protection processor of the controller
datenschutzbeauftragter@datenschutzexperte.de
www.datenschutzexperte.de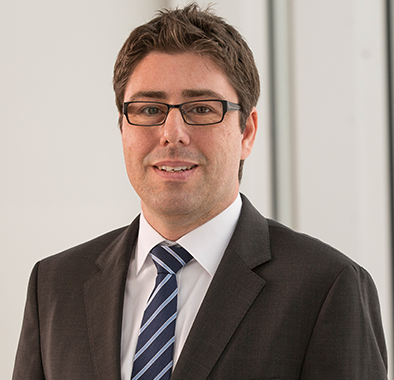 Marco Krämer
Division Manager Warehouse Logistics