Your planning in good hands
Concept design
Optimal warehouse planning is forward-looking and involves all company-specific requirements right from the beginning. Cost-effective and scalable solutions are sought that guarantee an optimal level of automation for each business phase and take future developments into account to avoid investment mistakes.
We convert your business goals into a transparent logistics plan. Together with you and your team, we develop practical ideas for acceptance at all levels of management. We rely on methods, in-house tools and databases that have been successfully tested over many years.
Our concepts are comprehensive and include all important aspects. At the beginning of the project, we assess your key data such as product range, inventory and throughput, which is then converted to a determined planning horizon. This includes taking expected structural changes into consideration. Based on this analysis, we support you during the development of a future-proof warehouse with intelligent processes. We know the technical solutions available on the market and make recommendations on the storage and material flow equipment that best meet your requirements. At this stage, we are also already thinking about expansion areas and connection points on the premises and inside the building, and determine reasonable expansion stages of the warehouse.
Our concept planning also includes transparency with regard to expected investments, operating costs and a realistic implementation timetable. You have maximum planning security thanks to our 20 years of experience.
Your benefit
Execution-ready and flexible intralogistics concept
Consideration of implementation-specific requirements
Scalable and cost-efficient due to planning in expansion stages
Resilient budget
Avoidance of investment mistakes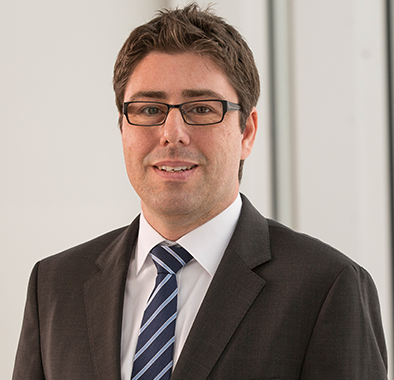 Marco Krämer
Managing Director